I think it's the weather and the return of green grass, but for some reason, at this time of the year I always start getting two very specific idyllic daydreams. One is of having a breakfast or two with a Hobbit in a Hobbit-hole (I have no teaching point from this one, but doesn't that sound nice?), the other is only slightly more probable to ever occur and that is one of roaming the hills of Ireland with a trusty sheepdog rounding up my flock of sheep. I know that to many of you that sounds like a really strange daydream (or possibly a nightmare) but five of you get me. At any rate, I'd venture to guess that the majority of you when asked to picture a shepherd with his flock, imagine something similar to what I described.
In what has become Chapter 10 of the gospel of John in our modern Bibles, we read a passage where Jesus likens himself to a shepherd in order to answer the question that has been asked in Chapter 9, "Who is this Jesus and did he in fact come from God?".  He begins with a parable in which he contrasts the true shepherd of the flock to thieves. He says that the true shepherd enters through the gate or door and calls to his sheep who in turn follow him. In contrast, a thief enters by another way and when he calls to the sheep, they flee from him. Jesus' listeners didn't understand the parable and likely some of the meaning is lost on us because of the unfamiliar context. So let's step back for a second.
Many of you are probably familiar with the idea of Jesus as shepherd either due to a number of biblical references to exactly that or to an oil painting you once saw. As such, when reading the parable our minds immediately jump to the picture of King Jesus as the shepherd. That's not wrong; and Jesus eventually gets there, but first he does a rather peculiar thing and says "I am the door of the sheep." It's a little odd right? Even in our Western context we get the idea of the shepherd as a leader, but a door or gate?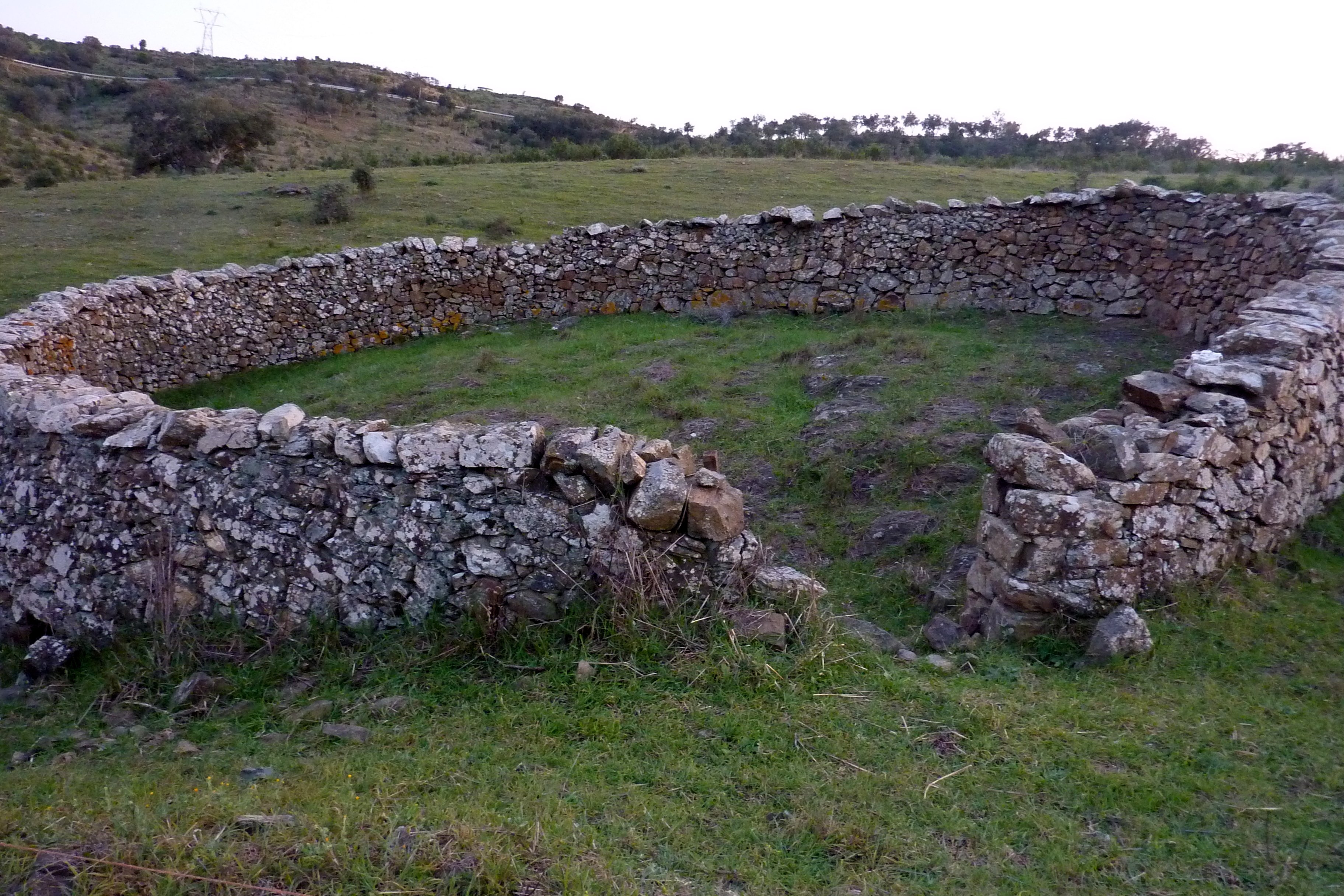 At the time Jesus spoke, people would have had a different picture of shepherding than we do. In that time it was common for several shepherds to place all of their sheep together in one sheepfold at night. This would typically have been a walled area with only one door or gate. When a shepherd would return the next morning, he would call out to his sheep and, recognizing his voice, the sheep would come out of the door and follow him. If another person called to the sheep they would not follow. At night, a gatekeeper or under-shepherd would often act himself as the gate, lying across the entrance to keep the sheep in and predators out.
By referring to himself as the door, Jesus does a couple of things. First he claims that he is the true way and that all other ways are ultimately lies. If a sheep were to go out of a sheepfold through any way other than the gate it would be because a thief has taken him. Jesus says later that, "the thief comes only to steal and kill and destroy." He is affirming the truth that only through himself, can we have the abundant life to which he has called us. All of the other paths will eventually lead to death. There is also a promise here though as well. As the door, Jesus is evoking imagery of safety. Remember it is the shepherd, or under-shepherd, himself that provides the actual security of the door. Jesus is emphasizing here the peace and fulfillment of a life lived in him. As we go into the world, living the lives he calls us to, he assures us that it is he himself that is watching over us. This echos the promises God makes to his people in the Old Testament on several occasions (e.g. see Psalm 121). This likely would have been provocative at the time and even now should bring us pause. Here Jesus is assuring us that when we follow his call, it is the very Creator and Sustainer of the Universe whose eye is upon us.
As our culture attempts to lure us into a life of materialism and self-importance, Christ calls us to a life of sacrificial love. To be clear, when pass through the door, the paths on which we follow our Lord will often be rocky and will frequently require us to listen intently for his lead. But while the call of the World leaves us with empty promises, the life to which Christ calls us is one that is truly abundant and always abounding with the deep assurance of his love.
Written by Andrew White
I ran away for the first time in 2nd grade—it only lasted the afternoon. By 8th grade frequently I would rush desperately to the isolated escape of our backyard to cry out in silent tears and mute screams until lumps formed in my throat, "God, just let me no longer exist." The latter continued on for many years in the confines of various desolate moments, and there were plenty of events in my childhood to spur such actions and thought processes.
In all the dark moments, I remember the darkest most profoundly: my youngest brother suddenly passed away while self-medicating. After returning home to help keep things together, I found myself alone and crying once again. Crying until there was no more moisture in my eyes; apart from a small, feeble breath all physical or emotional output ceased. I found myself curled in the fetal position with a tingling sensation left over my skin. Once the electric buzz of nerves faded, I began to tumble into a dark pit where a thick, mind-numbing blanket of blackness encompassed me veiling even simple thought. There was nothing. Not even God could reach me here.
Or so I thought. . .
In 2007, I was diagnosed with Bipolar II– it leans heavily toward depressive episodes but tends to not include hallucinations. And still today I find myself dropping into dark pits. I cry out when no one else is around and, by God's grace, sometimes when they are. My seasons of deep depression— that, yes, have included bouts of suicidality— can last for hours, or weeks, or month upon agonizing month. Now, I do not say this for you to consider or judge the spirituality of someone who is depressed or suicidal. Rather, I ask you to suspend judgement, and instead see God's healing power amidst the darkness.
In the book of John the author writes of Jesus, "5 The light shines in the darkness, and the darkness has not overcome[a– Understand] it. [ John 1:5 ]  Hear it: Jesus isn't afraid to go into enemy territory; he's not afraid of the dark. Furthermore, in 3:19-21 Jesus exposes, "Everyone who does evil hates the light, and will not come into the light for fear that their deeds will be exposed. 21 But whoever lives by the truth comes into the light, so that it may be seen plainly that what they have done has been done in the sight of God."
Over time, I have learned the sound of the Spirit of Truth. [ 14:17 ] Through reading and being in scripture, talking continually with God, and meditating and listening with the Spirit I have learned to believe who Jesus says he is; subsequently, I have learned to believe who he says I am in him and through him. Not just in one passage or text, but in everything he says.
So when I find darkness building around me and blocking away what is true, or when I feel creeping, cloying tendrils of lies reaching towards me I listen for the voice of my Shepherd. [ 10: 9-14 ] His presence chases away the shadows and illuminates what is around me and in me so what is truly there can be known. [ 8:12 , 9:5 ] It is in those times I find he sustains me. [ 6:35-51 ] And, as I choose daily to abide in him [ 15:1 ], I believe he is the way, the truth, and the life [ 14:6 ] … because I am certain without him I would not have life, nor the truth of God's love, nor a way to be reconciled to my Heavenly Father. [ 2 Cor. 5:18 ]
"I AM the light of the world." [ John 8:12 ; John 9:4-5 ]

"You are the light of the world. A town built on a hill cannot be hidden. 15 Neither do people light a lamp and put it under a bowl. Instead they put it on its stand, and it gives light to everyone in the house. 16 In the same way, let your light shine before others, that they may see your good deeds and glorify your Father in heaven." [ Matt 5:14-16 ]
Written By Chyanne Higgins
It's been an interesting week around here.  The parking lot is full of Red Cross vehicles and the cars and RVs of the evacuees.  The gym is full of cots and tables and stocks of food and essentials.  We became the official East Corbett Evacuee church as of Tuesday.  It's really a privilege for our building to be used as such.
Here is an interesting one: yesterday we were ready to continue work on the retaining wall (You may have noticed the construction equipment the last 4 months in the parking lot) I went out to start the church dump truck… I looked around, scratched my head, and stood where I a parked it the night before, and it was Gone!  Really. . . Can you believe someone stole God's dump truck!  
It was old and tired but it still worked great.  We were counting on the 10 or 12 thousand it would sell for at the end of the project to pay for our gym completion.  Its not like the Philistines stealing the ark of the covenant in 1 Samuel,  but if you remember the story, such terrible bad things happened to them that they couldn't wait to give it back!  That is what I am praying, . . (I hope that doesn't sound vengeful . . .of course if they do bring it back I truly hope they will find the peace of God.)
I am finally over the jet lag from being in Africa the month of August.  What a great experience that was.  Here are a few pictures.  Kathy is so great with her medical visit to each village.  Small wounds, burns, malaria, infections, worms in the kids scalps and parasites in their bodies, eye medicine and antibiotics are the main recurring symptoms and treatments.
Here is a great picture of most of the 19 church Pastors. The last Sunday we were there we had a Gathering of the closest churches.  Harvest bought a bull and some goats, rice, corn, and crackers for a feast that fed 600 of your brothers and sisters in Christ.  Pray for them in their hard times of famine. For most of them, this was the first big meal they had had in weeks.


I'm looking forward to bringing the next message on Sunday in our "I AM" series.  "I am the Light of the World"  Invite a neighbor and we'll see you Sunday! And if you see an old green dump truck being driven by a guy who looks like he is having a terrible day, give me a call.  We really need it back!