Our food pantry has been serving more and more people, and it is worth an update to you, church family.
For those of you who don't know that we have a food pantry, let me give you a short description. We operate out of a small room on the basement level, connected to both the youth ministry rooms and the outside via a door hidden by our staircase down to the wedding garden. This location serves us well for many reasons. We're staffed by teams of usually just two people, two teams of two take turns serving for a month on Wednesdays, and on Sundays teams serve every other week. The pantry is open from 2 until 4 on Wednesday, from 11 to 1 on Sundays, and we aim to serve people with a few days worth of food in the name of emergency food provision.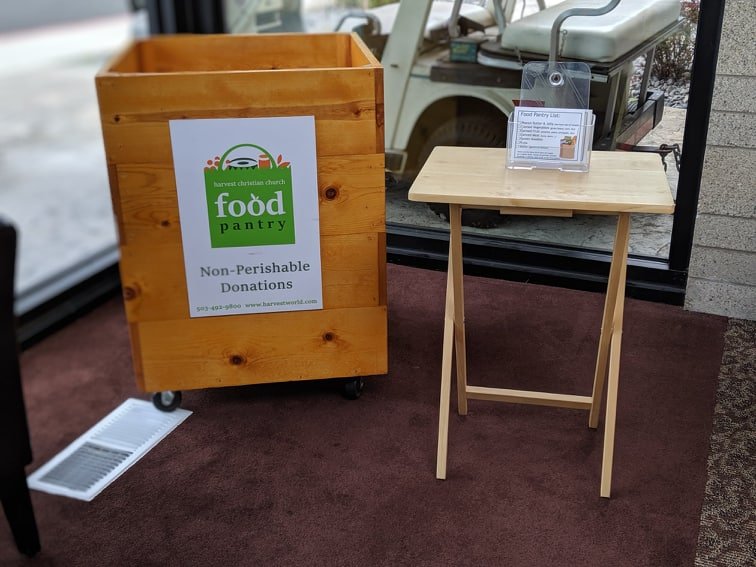 Our pantry is generously stocked by people who drop non-perishables in the bin by the front door. We gladly accept almost anything, but our greatest needs are canned beans, canned meat, canned vegetables, top ramen, peanut butter, and pasta noodles. We also receive food through our community partnerships, most notably with Birch Community Services (BCS). They are a Christian community organization that takes what would otherwise be food waste. Here's what I mean: think flavored chips that don't sell in store, out of season ice cream flavors, or a pallet of chicken where one box gets damaged so the store rejects the whole thing.
This has all been standard for a couple of years now, so here's the update.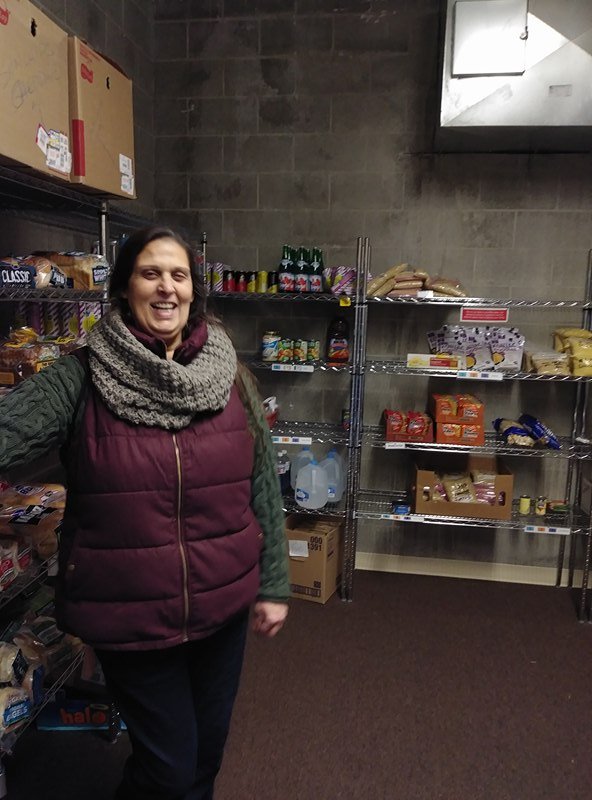 Our pantry has had a great team growing of shoppers, stockers, and food breaker-downers. They shop at BCS and put things away initially on Monday, come in to the church kitchen all day on Tuesday to break down large containers of potato salad, pasta sauce, coleslaw dressing, and spices so that a normal-sized family can use them in their home. They stock those on our shelves and in our refrigerator/freezer that is in the pantry.
Because of this, people have come. This summer, we have served an average of 21 shoppers on Sundays and an average of 15 shoppers on Wednesdays. This average represents about 36 households and families a week being served. These people are largely Troutdale neighbors, church family members, and our homeless friends. Your contributions, volunteer hours, and prayers have made a difference in our community. You may have caught it in the annual report, but we figured out that 430 different households were served in 2018, whether they came once or fifty-two times. Church family, this is a HUGE impact.
If you want to get behind the ministry of the food pantry, we appreciate a variety of support. When you see a good sale on something useful to our pantry, grab some extra to donate. When you do an annual pantry clean out or a Girl Scout fundraiser, feel free to use us as recipient. We regularly need donations of shopping bags. We have the Tuesday team that breaks down food and they are only being able to use more and more volunteers. We need substitutes for both Sunday and Wednesday that can be a smiling face who can encourage guideline-following.
Also, a big huge THANK YOU should go out to those tireless shoppers, stockers, staffers, and breaker-downers. Thank you for donating and being concerned, for praying for our pantry when you remember us. We have particularly had a few people who have poured their energy into this ministry, and it is because of the work God is doing through these faithful people that our pantry has grown. Praise God!
Just this past Saturday, the American Heritage Girls Troop that Harvest charters brought non-perishable food items and stocked the shelves. Girls made cards to give to the clients who use the pantry. What an amazing way to bless our community!
Questions, comments, or a desire to serve?
Contact Faith Fox