As I have been watching March Madness, and after having filled out a couple of brackets prior to tip off (one just is not enough), I cannot help but ask myself: How in the world does anyone accurately pick the winners, especially this year with teams like No.15-seeded Oral Roberts and, best of all, Oregon's own No. 12-seeded Beavers making such unexpected noise? There is always someone somewhere who seems to pick a near-perfect bracket. How they manage to do that outside of sheer dumb luck is beyond me. And yet, millions upon millions of people fill out brackets anyway, and in spite of the slim-to-none odds of ultimate victory, someone always wins.
But what if that win was guaranteed because of some proven system or logic? The mystery and drama of it all might be different, but if we followed the proven system, we would all have winning brackets.
Enter Genesis 3:14-15 (NIV): "So the LORD God said to the serpent, 'Because you have done this, cursed are you above all livestock and all wild animals! You will crawl on your belly and you will eat dust all the days of your life. And I will put enmity between you and the woman, and between your offspring and hers; He will crush your head, and you will strike His heel.'"
The winner in this story is guaranteed. And as Pastor Josh fleshed out in his message on Sunday, the brokenness that started in the Garden of Eden was immediately foretold to be restored to wholeness … humanity just had to wait awhile before the serpent-crusher was fully revealed a few thousand years later.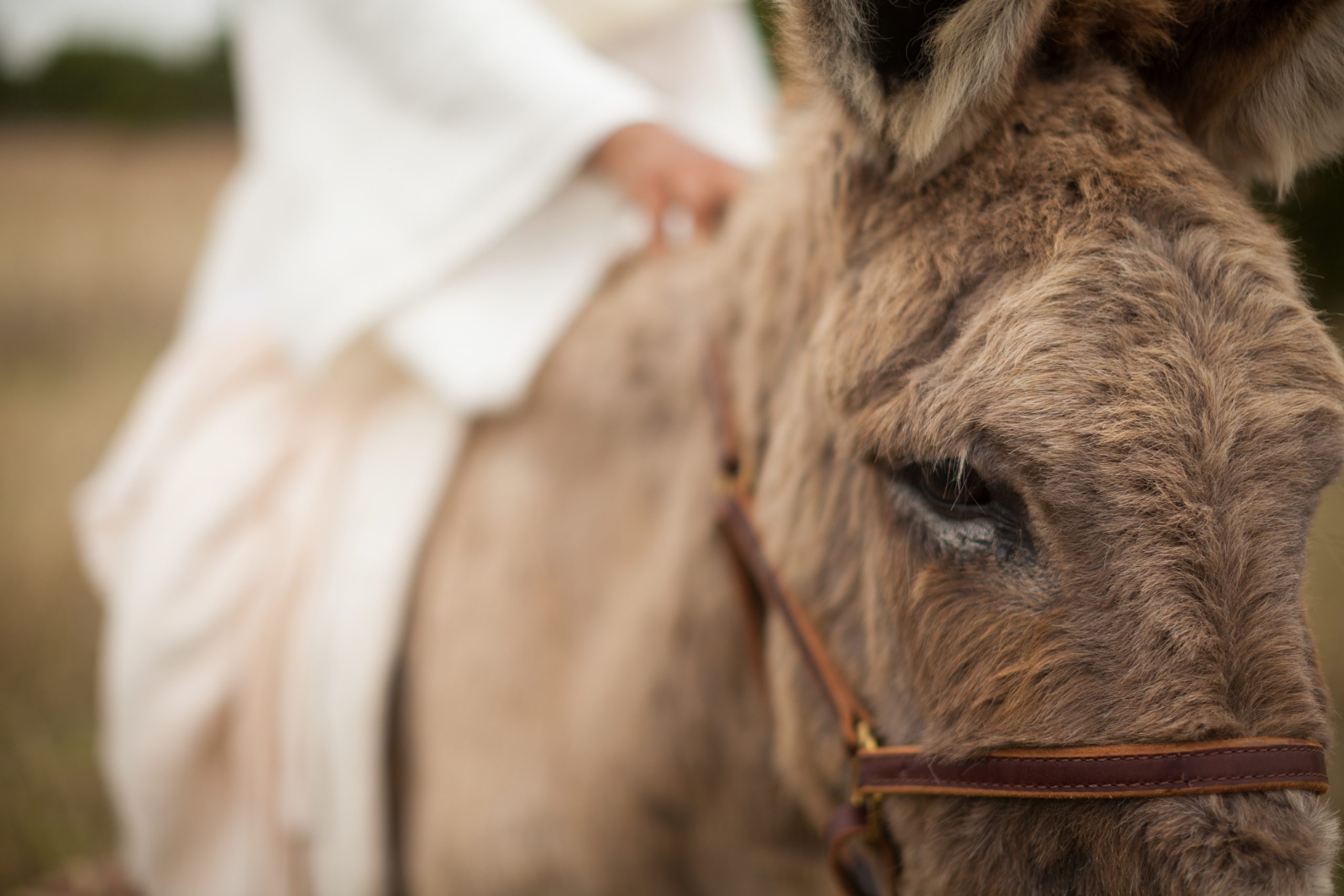 One Sunday, 2000 years ago, a man rode into Jerusalem on a donkey to do for us that week what we could never do for ourselves. As we only seem to hear about at Christmas, Matthew 1:23 tells us, "'Behold, the virgin shall conceive and bear a son, and they shall call his name Immanuel' (which means, God with us)."
As God revealed to Adam and Eve, the serpent who first sparked doubt in their hearts and tempted them to turn from God, known to us now as Satan, will never be more than an ankle-biter. He might have taken a whack at the Messiah's heel, but the serpent's head was always going to be squashed. His fate was sealed.
Many years after this promise of salvation, but still hundreds of years before the serpent-crusher entered Jerusalem, God let us in on how this would come to be through His prophet in Isaiah 53:3-5, 7 (ESV): "He was despised and rejected by men, a man of sorrows and acquainted with grief; and as one from whom men hide their faces He was despised, and we esteemed Him not. Surely He has borne our griefs and carried our sorrows; yet we esteemed Him stricken, smitten by God, and afflicted. But He was pierced for our transgressions; He was crushed for our iniquities; upon Him was the chastisement that brought us peace, and with His wounds we are healed. …  He was oppressed, and He was afflicted, yet He opened not His mouth; like a lamb that is led to the slaughter, and like a sheep that before its shearers is silent, so He opened not his mouth."
This serpent-crusher was no ordinary king, as those shouting "Hosanna!" that first Palm Sunday in Jerusalem believed, and yet, His eventual position on the throne would be undeniable … even if it would look different than what the Jews had long been expecting.
He was something far greater than anyone could have ever imagined.
He was what He so aptly described in John 8:58 as, "before Abraham was, I am."
He was and is … Jesus Christ.
We can now proclaim with the apostle Peter this of our famous serpent-crusher, (1 Pet. 1:3-5, ESV): "Blessed be the God and Father of our Lord Jesus Christ! According to His great mercy, He has caused us to be born again to a living hope through the resurrection of Jesus Christ from the dead, to an inheritance that is imperishable, undefiled, and unfading, kept in heaven for you, who by God's power are being guarded through faith for a salvation ready to be revealed in the last time."
Jesus, God with us, had come to earth ready for His heel to be struck, and ready to crush the serpent's head.
QUESTIONS TO ASK YOURSELF…
Have you accepted victory over your sin in Jesus Christ?
Are you spending time getting to know Him better in your daily life?
If Jesus has changed your life, are you sharing that good news with others?
And if Jesus has not changed your life, why not? Find someone who has been changed by Jesus and go investigate what is different.